A week of biblical storms and the possibility of all out nuclear war only further adds to the strange pairing of Snapped Ankles playing a small venue in Huddersfield on a Tuesday evening. The Parish is well known in the area for historically hosting local DIY bands, however the rejuvenated venue now has an impressive roster of national touring bands gracing the venue.
Leeds band Household Dogs take the support slot for tonight's proceedings. The six-piece setup pretty much fills the available stage space and it's a lively performance. It's quite gothic, think Depeche Mode at their darkest with a touch of the National and you're sort of in the same ballpark sonically. I meet the bass player at the merch stall, he informs my Mrs that his household dog is a West Highland Terrier, which we find almost acceptable as Border owners.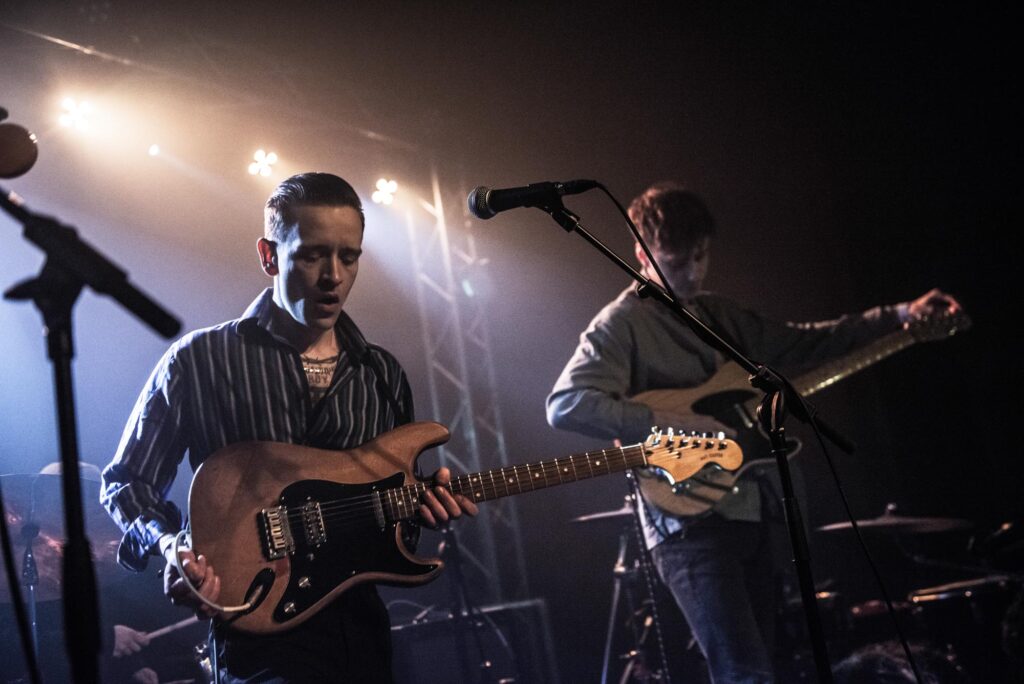 If you've walked off the street and took a punt on tonight's headliners, you might be slightly puzzled as to what you're about to witness. The myth outlines that the band have left the forest to perform, the band literally are five trees short of a forest. Peter Gabriel's 1976 Rael persona has absolutely nothing on this bunch. The stage comprises of a small drumkit that seems to be growing roots, along with many wood-based synths. The majority of tonight's stage ensemble is some sort of strange sheep hybrid, apart from the drummer who seems to have fashioned what only can be described as a natty pair of tights on his head.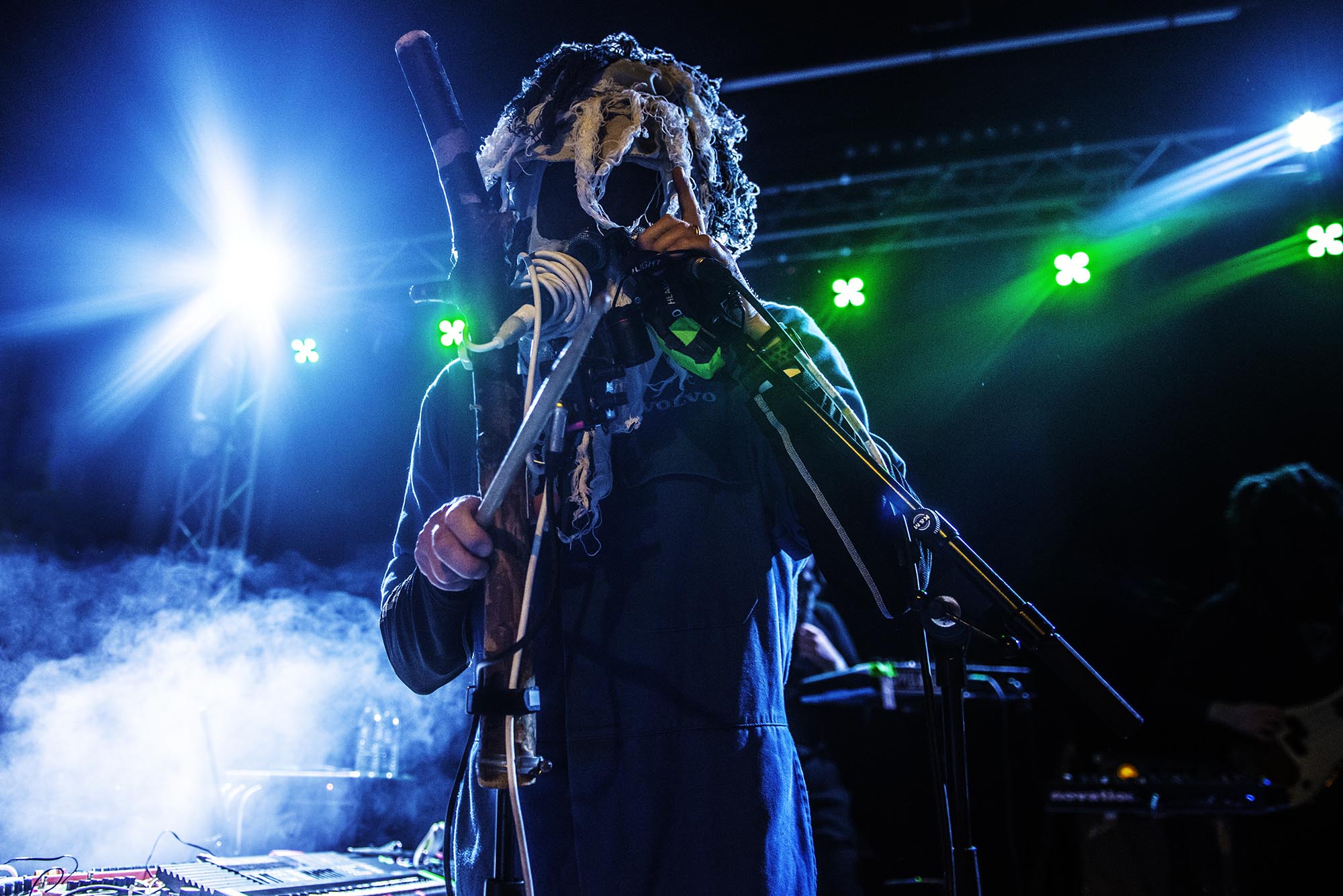 Kicking off with Rhythm is our business, the band set a definite agenda for the evening. As an experience, it's a bit like rolling out of stone circle at 6am in Glastonbury and finding yourself in a random rave hosted by some new travellers who are powering the whole thing via car batteries. The keyboard player and vocalist are manically banging drumsticks against mike staffs (yes staffs, wooden shizzle), it's impossible not to smile.
Mid set there's a slight interlude by tree number one (none of the band members have names) , delivering a monologue around the purpose for tonight's visit. There's little let up in tempo throughout the set and our drummer friend in his 50-denier head piece doesn't miss a beat. New single Barbeque in Brazil goes down equally well as crowd pleasers such as The Evidence.
Towards the end of the gig, 50 deniers bass drum gives out prompting tree number one to declare this is because the celestial stars have aligned due to tonight's date 22-02-22 .
There can be no argument that snapped ankles are force of nature (pun intended), if you're at a festival this year you would be a fool to miss them.
Words and Photos : Mark Tighe