For those who keep up to date with live music in Leeds, there has been one show which has stood out on the calendar ever since it was announced over a year ago: 90s indie rock icons Pavement were returning for a run of shows across the country, kicking off in Leeds. It has been twelve long years since the group last graced the UK shores, and even longer since they had entered the borders of Leeds – their last appearance in the city being at the first ever Leeds Festival in 1999 shortly before the group disbanded.
The sold-out crowd at the O2 Academy was brimming with anticipation and excitement for the show ahead, which started with an excellent supporting slot from York-based Bull – who have been steadily building a name for themselves in the local music scene for years. The group received a great reception within the crowd, in fact it was one of the most enthusiastic responses to a support band this reporter has ever witnessed. Were it not for the fact that the main set was due to be delivered by a group as legendary as Pavement, you could be forgiven for thinking that a large portion of the audience was there solely to catch Bull.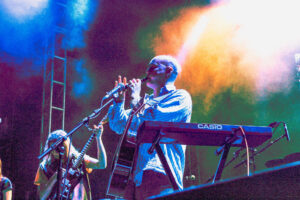 The audience itself seemed divided between the usual "I liked them before you" middle-aged blokes who seem to appear at every reunion tour, ex-grunge kids who now hold senior executive positions in marketing companies, and a reassuring number of students and young people, many of whom would have been born after the band initially disbanded. The diversity of the crowd acts as a good summation of the broad and lasting appeal that Pavement's music holds. Eventually, the band came out onto stage to a chorus of thunderous applause, soundtracked by Grauzone's Eisbär – a brilliant song by an incredible yet often overlooked group who disbanded years ago (very fitting!). Perhaps as a result of the twenty-three-year gap since the group last played in Leeds, or simply as a result of Pavement's lasting popularity within alternative music, the crowd seemed bursting with desire to belt out every lyric to every song on the all-killer-no-filler setlist. This became immediately apparent when the group commenced their performance with 'Grounded', follow by one of their most well-loved songs, 'Stereo'. The set that followed was a fantastic journey through Pavement's versatile and phenomenal discography, with tracks included from each of their five studio albums with some other bonuses thrown in for good measure. The only drawback was the distinct lack of 'Gold Soundz', especially given that the bands Instagram later revealed it was meant to be on the setlist for Leeds! It was, however, replaced with 'Kennel District', so you would be hard pushed to complain too much about it. One thing that was great to see, for fans of Pavement, was how much the band seemed to enjoy being on stage together performing the tunes that so many people hold dear to them.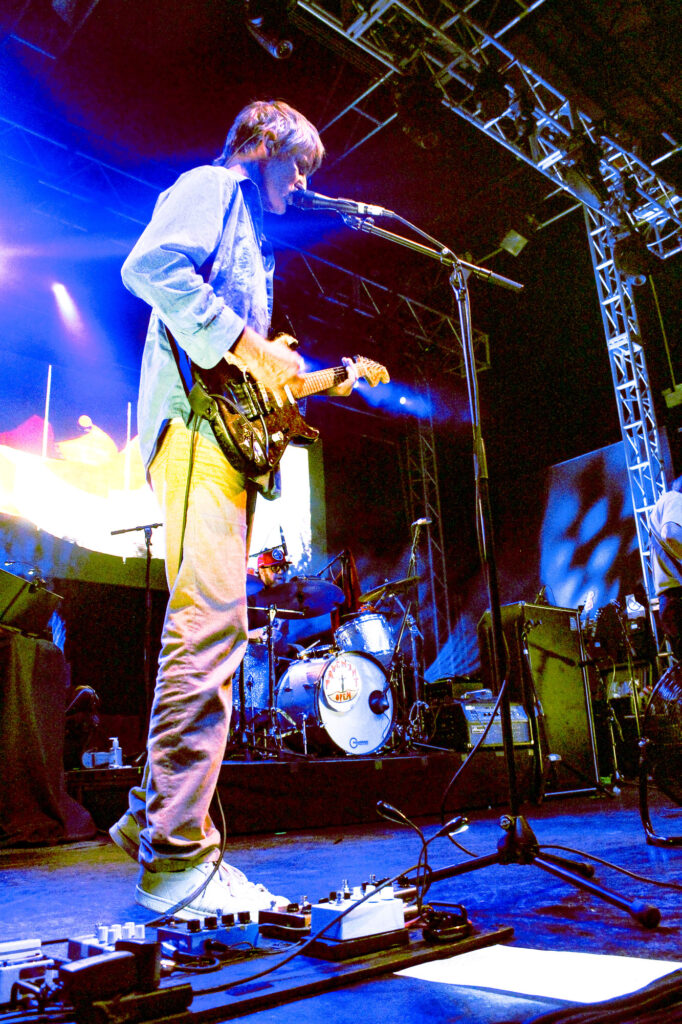 Guitarist Scott Kannberg seemed particularly vocal about how happy he was to be back playing in Yorkshire where, according to him, they had spent a lot of time in the early days Unfortunately, as somebody who was born after the millennium, this reporter cannot comment on whether their stage presence and energy has deteriorated over the years, but one thing that is for sure is that they were on top form in Leeds! The relentless energy and passion in performance was truly something to behold. Whether it was your first experience seeing Pavement, or you were there in 1992 when they played the Academy with Sonic Youth, surely nobody could deny that this was one hell of a gig. Hopefully, given the sell-out success of this reunion tour, we will not have to wait another twelve years for the next one!